A Greenhorn's Guide to the Mac Web
Matt Cone July 27, 2007 Tutorials Mac Internet
---
Google and RSS feeds have fundamentally rewired the Internet in recent years. Instead of visiting our favorite websites on a daily basis, we search for content and sift through it in our RSS readers. But if you're looking for the most up-to-date content from sources you trust, there's still no better way to get it than visiting the actual websites. Which websites should you visit? That's a good question.
Until now, we've resisted the temptation to provide a links section on Macinstruct. Today, we'd like to share our personal favorites with you. This is by no means a comprehensive guide to all of the Mac websites out there. The list could literally go on forever if we tried to list every single Mac website out there! We had to narrow things down, and this is how we did it:
Is the website frequently updated? We need to see at least a couple articles per week.
How good is the information? We're looking for quality, not typos, technical errors, and irreverent information.
Is the format fun? Is it easy to find information? Excessive advertising and click-throughs just kill some websites.
So, without further ado, here are our favorite Mac websites.
Macworld
This publishing powerhouse commands a small army of websites, such as Mac OS X Hints, MacUser, Playlist, and iPhone Central. Even with all of those websites, Macworld itself is still the best. They publish some of the highest quality Mac news articles, tutorials, and reviews on the Mac web, and they publish a lot of information. You're likely to find ten to twenty new articles there on any given day.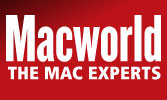 Macworld's healthy balance of news, views, and how-tos is refreshing. This is one site that you'll want to stop by every day of the week.
MacSurfer
This staple of the Mac community was around long before Macinstruct was born, and it'll be around long after many of the copycat news websites bite the dust. MacSurfer collects and displays links to all of the day's interesting Mac articles. And when we say all articles, we mean all. You name it, and it's probably on MacSurfer. They have links to news blurbs, tips and tutorials, and even blog postings on obscure websites you've probably never heard of.

If you only go to one Mac website, make it MacSurfer. The managing editor tells us that they'll have a completely new website "very soon, probably to a public beta." RSS feeds and "loads of customization possibilities" are coming for paid subscribers.
TUAW (The Unofficial Apple Weblog)
Blogs are all the rage these days. If you had to just read one, you'd want to make it TUAW. Sure, they're owned by AOL and can be a little pretentious at times, but there are some real gems on their website. Look to be bombarded (in a good way) with quality news articles, shareware reviews, and short tips and tricks. We're especially in love with their tips and tricks, and the unpredictable nature of their posting schedule makes the whole website that much better.

Their coverage seems to fair and balanced for the most part: They'll give most applications and websites a plug. And don't miss the full RSS feed - a major TUAW plus!
TidBITS
This free weekly web publication has been covering everything Mac since 1990, and their content is second to none. Most of the TidBITS editors and contributors are published authors and editors at Macworld magazine, so it's no wonder the all-star lineup pumps out a great newsletter that can be viewed online, sent to your email box, or viewed with your RSS reader.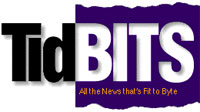 We can't believe it's free! Even if you don't read every issue, there's no reason not to be subscribed to TidBITS. Get on it!
RhythMac
We stay up to date on our Apple rumors. That's why we use RhythMac, a website that collects rumors from all over the web. Websites like MacRumors, AppleInsider, and ThinkSecret are represented there, and the clean ad-free design means that you'll find your rumors faster.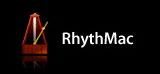 There's no RSS feed, unfortunately, but we'll take what we can get. The RhythMac website is handy enough as-is.
My First Mac
If you don't know where to start with your brand spanking new Mac, you better head over to My First Mac - a new website designed for new Mac users. The site is still wet behind the ears, but judging from the quality content and organization of My First Mac, we can tell that this site is going to be one great resource. As of this writing, the website is ad-free and run by volunteers.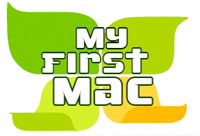 Unfortunately, there's not a whole lot of content there for seasoned Mac users. If you're on your fourth Mac, you can safely pass over this link.
MacApper
Part of the fun of using Macs is all the great freeware and shareware software available. To get the skinny on great applications, make MacApper one of your daily stops. This website has information about all sorts of Mac programs, as well as some news and tutorials. And, because MacApper has a very aggressive publishing schedule (usually posting two or three articles per day), you'll learn a heck of a lot more, faster.

MacApper's full RSS feeds are a tremendous asset to any Mac user's RSS feed collection.
Apple Support
http://www.apple.com/support/ The very best Mac, iPod, and iPhone support website is published and maintained by Apple. Their technical writers often complete dozens of FAQ and How-To articles every day of the week, and the website contains literally thousands of articles to help you solve whatever problem you might be having. Some of the real gems on Apple's Support website are the comprehensive tutorials, like Switch 101.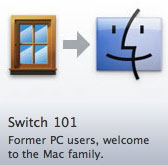 Spend some time familiarizing yourself with this website. It's an invaluable resource, and one every Mac user should frequent. The forums aren't half-bad, either.
Michael's Mac
When Mac customization website ResExcellence shut down for good last year, Mac gear-heads were left with nowhere to go. Sure, there's MacThemes, but the publishing schedule is a little flaky, and the focus is kind of narrow. Fortunately, ResExcellence founder Michael Coyle is back online with a new website called Michael's Mac.

Michael publishes several new tidbits every day of the week, so be sure to visit his website for links to new desktops, icons, and tutorials around the web. Also be sure to visit the IconFactory, another long-time icon staple of the Mac community.
MacNN
Mac news websites are a dime a dozen these days. Which one is the best? We're not sure, but most of here rely on MacNN for our daily news. This website writes a lot of their own articles instead of rehashing previously published material. Plus, they really keep on top of things - MacNN is one of the most up-to-date Mac news sites.

Other fine Mac news websites include MacInTouch, MacMinute, and MacDailyNews.
Subscribe to our email newsletter
Sign up and get Macinstruct's tutorials delivered to your inbox. No spam, promise!