First Look: Safari 3 Public Beta
Justin Busch July 16, 2007 Tutorials Mac Apps
---
This tutorial is out of date and no longer maintained.
Apple recently announced a new version of its Safari web browser for Windows PCs. They also created a new version for Macs, too. You can try out the Safari 3 Beta by going to http://www.apple.com/safari. Download and mount the .DMG. Double-click the installer. After installation is complete, restart your Mac. (There is an uninstaller included in the .DMG that will allow you to revert back to the previous release of Safari if you run into problems.)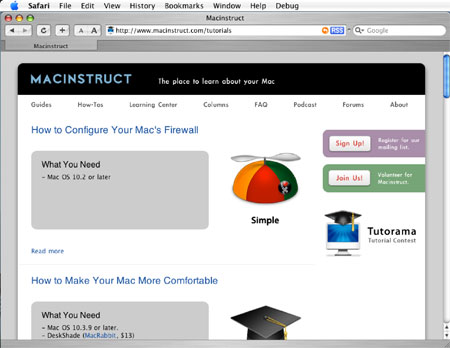 Enhanced Search
Think of this feature as Spotlight for Safari. Press "Command + F" to bring up the search bar above the web page. Notice how the web page has dimmed. As you begin typing, Safari will highlight matches in white rectangles.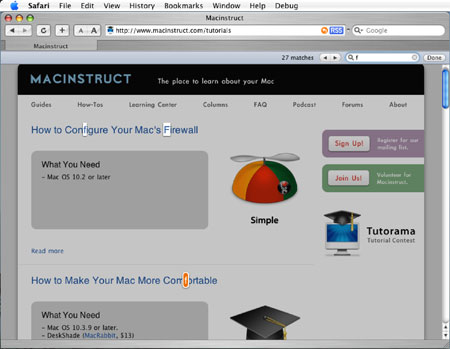 As the search text becomes more defined, Safari will highlight all matches in the bold, orange rectangle.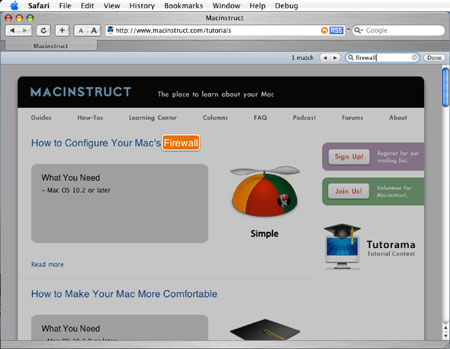 Movable Tabs
Tabs in Safari revolutionized the way we browsed the Internet by allowing us to have several web pages open in a single window - greatly reducing the amount of clutter on the screen. Tabs can now be rearranged. To rearrange or reorder open tabs, click and drag a tab from one position to another.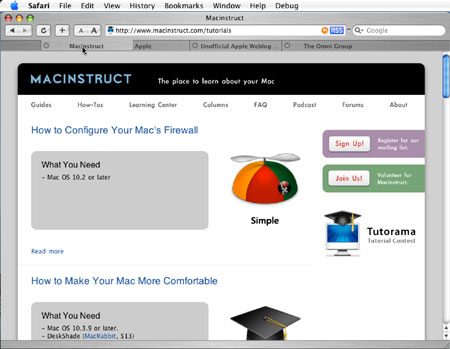 In addition to rearranging tabs, it is now possible to click and drag a tab outside of Safari to move that web page into a new window.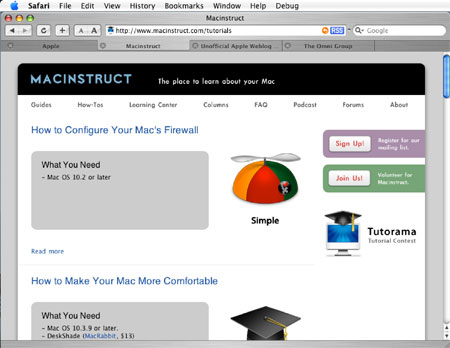 Resizable Text Boxes
Text boxes are found on many web pages around the Internet, on everything from blogs and forums to corporate and educational websites. It used to be that the user had to deal with the size and the shape of the text box provided by the designer or company and this could cause problems, especially when there is a need to type more than a fine lines.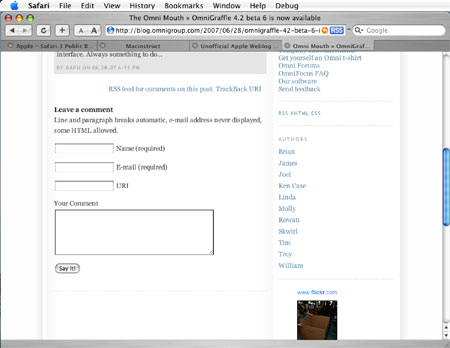 Safari now lets users resize text boxes to a size that meets their needs. To do so, simply click and drag the bottom right corner to the size and dimension that best fits your needs.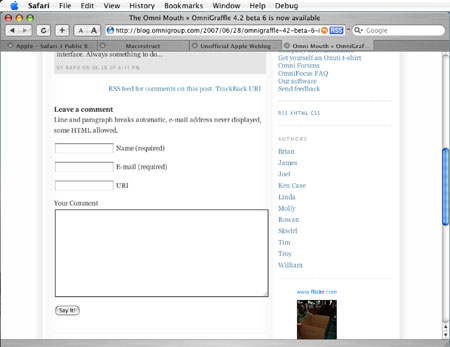 Subscribe to our email newsletter
Sign up and get Macinstruct's tutorials delivered to your inbox. No spam, promise!