How to Enable Find My iPad
Matt Cone October 30, 2021 Tutorials iPad
---
The iPad is nothing if not portable. You can carry it with you and use it just about anywhere. It's great for doing work in cafes, airports, or even at the office. But the iPad's portability also poses a serious problem: It's easy to misplace!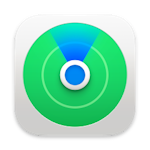 Apple saw this coming. They created a free utility called Find My iPad that can detect the location of a lost iPad with great accuracy, assuming it's turned on and connected to the internet.
If you ever lose your iPad, Find My iPad can help you recover it. Just log in to the iCloud website or fire up the Find My app on another Apple device and you'll be able to locate your iPad on a map, make it play a sound or display a message, enable a passcode, or even erase all of the data to protect your private information. Of course, you need to enable Find My iPad before you lose your iPad.
Here's how to enable Find My iPad:
From the home screen, tap Settings.

Tap your name.

Tap Find My, as shown below.

Tap Find My iPad, as shown below.

Tap the Find My iPad switch so that it's in the on position, as shown below.
Tip: Make sure you have Location Services enabled on your iPad, or this feature won't work.
Congratulations! You have enabled Find Your iPad. Now if you ever lose your iPad, you'll be able to find it by using the iCloud website or the Find My app.
Related Articles
Subscribe to our email newsletter
Sign up and get Macinstruct's tutorials delivered to your inbox. No spam, promise!