How to Make Your Mac More Comfortable
Matt Cone June 27, 2007 Tutorials Mac Apps
---
This tutorial is out of date and no longer maintained.
Is your Mac's Desktop looking a bit cluttered these days? Are your files and folders out of control? Do you need a new way to organize stuff on your Mac? This interactive tutorial can help! By using DeskShade and DragThing - two great shareware applications - you can sweep cluttered files and folders under your Desktop's rug.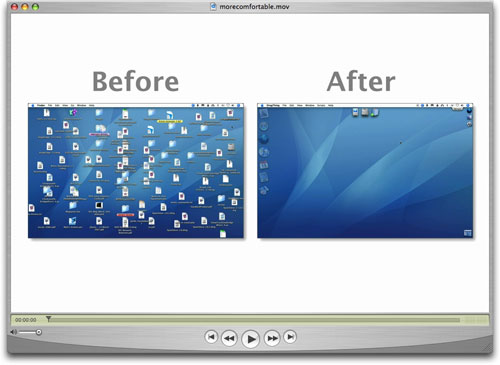 Just click here to launch the interactive tutorial.
Subscribe to our email newsletter
Sign up and get Macinstruct's tutorials delivered to your inbox. No spam, promise!