Set Scroll Bars to Always Display on Your Mac
Matt Cone March 22, 2021 Tutorials Mac
---
Operating systems like macOS and Windows are constantly being updated with new features, but for the longest time, you could always count on seeing scroll bars in windows, no matter what operating system you used. But then multi-touch gestures hit the scene and the scroll bars were gone. Poof! Just like that.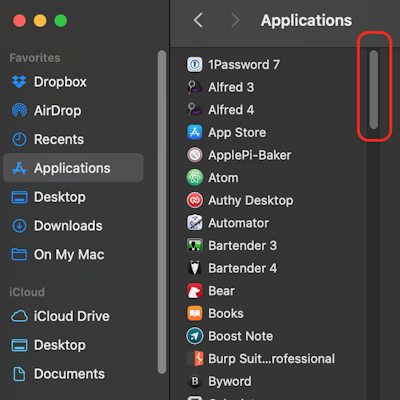 Actually, that's not entirely true. By default, the scroll bars in macOS are designed to be displayed automatically when input from a mouse or trackpad is detected. But that can be annoying in its own way. For example, if you need to get to a specific part of a document, you'll have use a multi-touch gesture to scroll first, and then click on a scroll bar after it appears.
If the default scroll bar setting on your Mac annoys you, you can use this tutorial to bring the scroll bars back on your Mac permanently. With a couple of clicks, you can ensure that scroll bars are always displayed on your Mac, in every application. Here's how to do it:
From the Apple menu, select System Preferences.

Click General. The window shown below appears.

Set Show scroll bars to Always.

Close System Preferences.
Now the scroll bars will always appear in all of your windows!
Subscribe to our email newsletter
Sign up and get Macinstruct's tutorials delivered to your inbox. No spam, promise!