Five Mac Apps for Professional Presentations
Matt Cone May 18, 2007 Tutorials Mac Apps
---
At some point, you'll probably call on your trusty Mac to help you make a presentation in front of a live audience. Whether you're at work or school, we've got just the tools for you. We've rounded up the best presentation applications for Mac OS X - the ones that will help you look classy and organized. The best part is that they're all free!
Mouse Locator
2Point5Fish http://www.2point5fish.com/
If you're giving a technical presentation and want to point out important mouse actions, Mouse Locator is for you. This preference pane offers the same functionality as many of its pricey rivals. By surrounding your mouse with an official-looking green target at a specified time of inactivity or hotkey trigger, Mouse Locator lets the audience follow your every move. As shown below, Mouse Locator can also highlight your pointer with an orange circle whenever you click!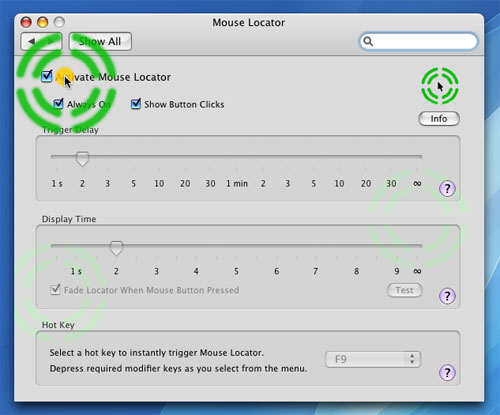 Isolator
Ben Willmore http://willmore.eu/isolator/
Like so many of the pricey applications before it, Isolator hides your desktop and inactive applications to nicely highlight whatever you're doing in your frontmost window. Isolator has one function and it does it well with a comprehensive feature set: An unobtrusive menu bar item, changeable backdrop color and opacity, and built-in hotkeying.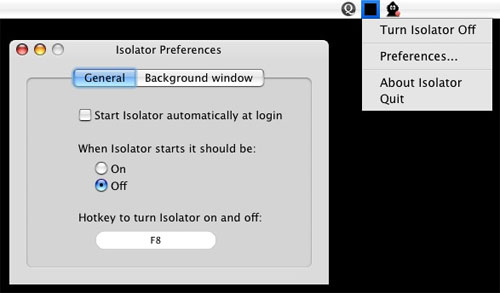 Highlight
Nicolas Zinovieff http://krugazor.free.fr/software/highlight/
Highlight is an awesome little tool that allows you to draw anywhere on your screen. Because it's not attached to any specific application, but rather works as an overlay for your entire screen, you can use it anywhere. For best use during a presentation, I'd recommend using System Preferences to set a simple hotkey for its menu command "Clear." With this command hot-keyed, you can rather easily doodle up a slide, clear your doodle, switch to the next slide, and start over from scratch!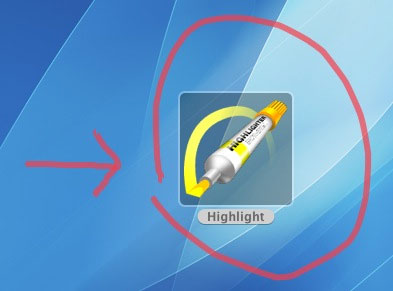 iRed Lite
tin:b Software http://www.filewell.com/iRedLite/
The Apple remote that comes with recent Macs will control Keynote automatically, but what about those of us who choose other presentation software? iRed Lite steps in to fill the void by allowing custom control of any application with the Apple remote. The possibilities are endless with this clever application, but for most people, configuring the remote to advance slides in Powerpoint, NeoOffice, or Preview will do. Here's a shot of iRed Lite's rule editor in the process of creating an action to change slides in PowerPoint: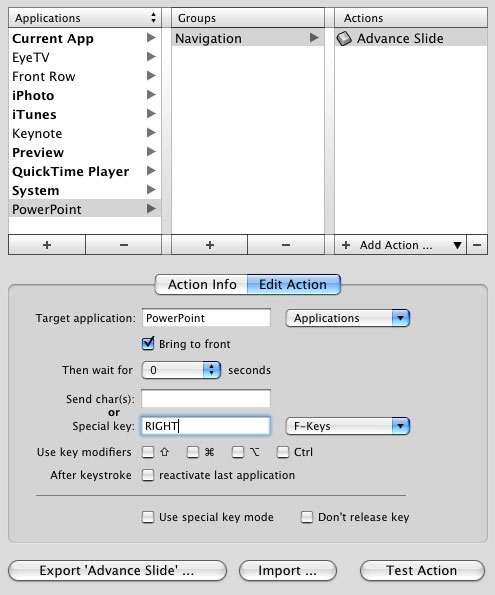 NeoOffice
Patrick Luby and Edward Peterlin http://www.neooffice.org/
The four applications we've already mentioned are great, but they won't amount to much without the meat of any typical presentation: Slides with text and images. To create this on the cheap, you can't get any better than NeoOffice, a refinement of the OpenOffice office application suite that can operate in Mac OS X without the X11 windowing system. NeoOffice's presentation creator, NeoOffice Impress, is a fully-featured solution for crafting stylish slides. NeoOffice is available for both PPC and Intel Macs - we can't say the same for its major commercial competitor!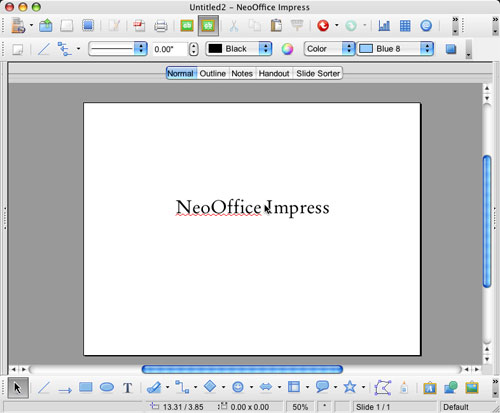 Any combination of these five applications is sure to improve your presentation in Mac OS X, and the only thing they'll cost you is a few seconds to download and install. Many of these developers do accept donations, however, so if you find their software useful, we encourage you to contribute to their projects.
Lastly, good luck! We only hope that, after reading this article, you won't need as much luck to pull off a memorable presentation.
Subscribe to our email newsletter
Sign up and get Macinstruct's tutorials delivered to your inbox. No spam, promise!