How to Get Microsoft Word for Mac
Matt Cone February 15, 2021 Tutorials Mac Apps
---
Microsoft Word is one of the most popular word processing applications ever created, and Microsoft Word for Mac is a fully-featured version of the application for your Mac. Whether you're a student who needs to type an essay or a lawyer who needs to write a legal brief, Microsoft Word is probably the application for you. You can get Microsoft Word for Mac by downloading it from the Mac App Store.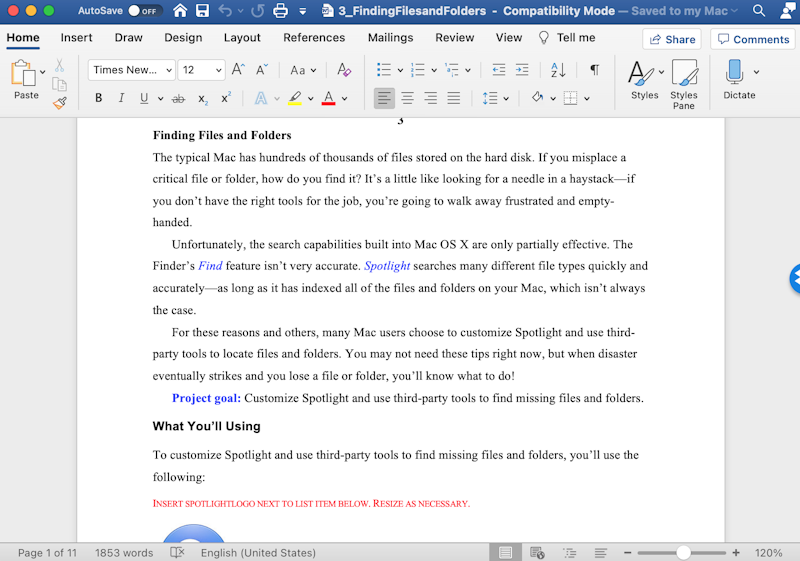 How Much Does Microsoft Word for Mac Cost?
Microsoft bundles applications together — as far as I know, there's no way to buy Microsoft Word for Mac as a separate, stand-alone application. There are two purchasing options:
Subscription: You can purchase a monthly or yearly subscription to use Microsoft 365 applications on all of your devices. For one person, the subscription is $6.99 per month, or $69.99 for a year. You can start the subscription after you download the application from the Mac App Store.
Single Purchase: You can also purchase Microsoft Word, Microsoft Excel, and PowerPoint one time for $149.99. This might be more cost effective if you plan to frequently use these applications over an extended period of time.
You can see all of the pricing and packaging options on Microsoft's website.
Related Articles
Subscribe to our email newsletter
Sign up and get Macinstruct's tutorials delivered to your inbox. No spam, promise!