How to Password Protect an AirPort's Settings
Matt Cone February 27, 2013 Tutorials AirPort Network
---
Whether you operate a guest network on your AirPort or simply use it to provide wireless access to the people in your home or workplace, you should ensure that your AirPort base station's settings are protected with a strong password. Doing so will prevent users connected to the AirPort network from modifying the base station's settings with the AirPort Utility application. The base station's password is usually specified when setting up the AirPort, but it can be changed at any time.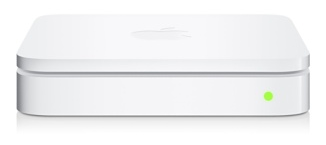 As an AirPort administrator, the last thing you want is an unauthorized user to modify your AirPort's network settings or - in a worst-case scenario - set a base station password to lock you out of your own AirPort. Setting a strong password for the base station can help prevent unauthorized changes to your AirPort and its network settings.
Here's how to protect an AirPort's settings with a password:
Open the AirPort Utility application. (It's in Applications → Utilities.) The window shown below appears.

Click the AirPort's icon. The status pop-up window appears.

Click Edit. The settings window appears.

Select the Base Station tab. The window shown below appears.

Enter a password in the Base Station Password and Verify Password fields. This is the password that all users will be required to enter when accessing this AirPort's administration settings.

Your Mac's keychain can save this password and automatically enter it when you open the AirPort Utility application. If you'd like to save the password, select the Remember this password in my keychain checkbox. Note that this only saves the password on your Mac - you will still need to enter the password when using the AirPort Utility application on other devices.

Click Update. The AirPort will restart to apply the changes.

Now users who attempt to access your base station with the AirPort Utility application will be prompted for a password, as shown below.
Congratulations! Your AirPort's base station's settings are now protected with a password.
Subscribe to our email newsletter
Sign up and get Macinstruct's tutorials delivered to your inbox. No spam, promise!