How to Use .Mac
Matt Cone August 1, 2007 Tutorials Mac Internet Apps
---
This tutorial is out of date and no longer maintained.
If you're new to Macs, or if you're not all that savvy with tech stuff (like creating websites and backing up important information with an online service), you should look into Apple's .Mac service. It's a $100 per year service that unlocks a number of cool features built into your Mac. In fact, some of the features are so cool that even seasoned Mac users spring for it.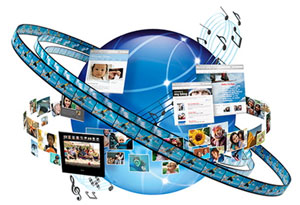 Here are just a few of the features that come with .Mac:
Web space to create a website, and one-click web publishing with iWeb.
Share your pictures in iPhoto with anyone.
Use iDisk to backup files and transfer documents to other computers.
Publish your Safari bookmarks, iCal calendars, and Address Book contacts to your website.
Automatically backup important files and folders to your .Mac account.
Download freebies such as Garageband sound effects.
If you haven't already tried .Mac, you can sign up for a free sixty day trial.
Questions have recently been raised recently as to how useful .Mac really is these days. After all, Google provides a lot of the same functionality for free through their website, and there haven't been any updates to .Mac for a long time. To these objections, we say that .Mac is still useful, if only because it integrates so well with Mac OS X.
Set Up .Mac on Your Mac
Once you create an account, you'll need to tell your Mac about your new .Mac account. Here's how to do it:
From the Apple menu, select System Preferences.

Select .Mac.

Enter your .Mac Member Name and Password.

Select the Sync tab. You can tell your Mac to automatically synchronize applications, settings, and information with .Mac, or you can chose to do it manually. We prefer the Automatically option, personally.

Select the iDisk tab. If you run out of .Mac disk space, you can always purchase more - just click Buy More. And you can mirror your .Mac iDisk on your Mac so you can access it even when you're offline. Just click Start and let your Mac synchronize it automatically.

Select the Advanced tab. This window lists all of the computers you've registered with your .Mac account.

Close System Preferences. Your Mac is now setup to use .Mac!
Okay, It's Setup. So Now What?
Some changes will be immediately visible. Here are some of the more obvious changes you'll notice:
iDisk Appears in Finder Window: This is your online storage space, which can be accessed by any Mac or PC connected to the Internet. You can start dragging stuff into your iDisk now!

iLife Applications Automatically Recognize and Use Your .Mac Account: Everything from iWeb to iPhoto will know that you have a .Mac account, and will assume that you want to publish stuff there. If you don't, you'll need to tell these applications otherwise!

Log Into .Mac: Of course, you can always log into the .Mac website to access your bookmarks, contacts, calendars, addresses, files, and whatever else you've synced. Plus, the .Mac website provides great tutorials about using your Mac, which aren't to be miss!
Subscribe to our email newsletter
Sign up and get Macinstruct's tutorials delivered to your inbox. No spam, promise!