How to Check Your Mac's Network Quality
Matt Cone November 24, 2021 Tutorials Mac Network
---
You've probably heard of Speedtest and Fast.com, two free tools you can use to check your network connection. But did you know that your Mac comes with a command line utility that allows you to check your Mac's network quality, right from the Terminal application? The networkquality tool is included with every Mac running macOS 12 and later. This tool provides a variety of stats about your network connection and can help you benchmark your network throughout the day.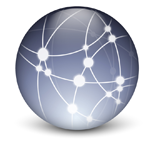 How to Use the networkquality Tool
To use the networkquality tool, simply open your Terminal application and type networkquality at the command line:
mcone@wombat ~ % networkquality

The networkquality tool will run a series of tests on your network connection. When it's done, you'll see the test summary:
====

 SUMMARY 

====




Upload capacity: 7.168 Mbps


Download capacity: 174.267 Mbps


Upload flows: 

12


Download flows: 

16


Responsiveness: Medium 

(

993

 RPM

)



What the networkquality Tool Measures
The networkquality tool uses Apple's CDN (https://mensura.cdn-apple.com/api/v1/gm/config) as a target to measure the following items:
Upload/download capacity
Upload/download flows (the number of test packets used for the responsiveness tests)
Upload/download responsiveness measured in Roundtrips Per Minute (RPM) (according to Apple, this is the number of sequential round-trips, or transactions, a network can do in one minute under normal working conditions)
Related Articles
Subscribe to our email newsletter
Sign up and get Macinstruct's tutorials delivered to your inbox. No spam, promise!