How to Publish iCal Calendars to the Web
Matt Cone August 9, 2007 Tutorials Mac Apps
---
Apple's iCal is one of the best applications you can use to keep track of events, appointments, meetings, classes, and other everything else scheduling. But when you're away from your Mac, how are you supposed to find out what you have lined up for the day? If you use iCal's publish to web feature, you can simply visit your website for the latest and most up-to-date version of your calendar.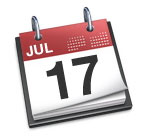 It's easy to do this! Here's how:
Open the iCal application. You'll find it on your Dock or in your Applications folder.

Make sure your calendar is up-to-date with the latest events and appointments.

From the Calendar menu, select Publish.

Name your calendar. If you have a .Mac account, you can publish your calendar there. Otherwise select to publish on a Private Server. (You'll have to enter your server's FTP information if you select this option.) We selected all of the other options, but you can mix and match however you like.

Click Publish to upload your calendar. The process could take iCal a minute or two.

When iCal finishes uploading your calendar, it displays a window telling you where the calendar can be found online. Since your friends can subscribe to your calendar with their own version of iCal (or another calendar application), you might want to click Send Mail to send them the link to your calendar.

We clicked Visit Page to take a look at our new online version of our calendar. Not bad!
That's it! You've successfully uploaded your calendar to the Internet.
Problems and Workarounds
One problem with this publishing iCal to Internet thing is that there's no two-way synchronization. Which is to say, you can't update your calendar from the website when you're away from your Mac. One way around this is to use something like Spanning Sync or gSync - applications that will sync your iCal calendars with Google Calendar and update changes in iCal.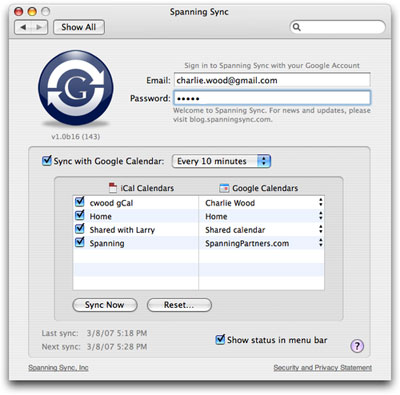 Subscribe to our email newsletter
Sign up and get Macinstruct's tutorials delivered to your inbox. No spam, promise!