How to Turn Off Notifications on a Mac
Matt Cone January 11, 2021 Tutorials Mac
---
Your Mac displays a variety of notifications in the top-right corner of the screen to keep you updated on what's happening, but sometimes you need to turn off notifications on your Mac temporarily or permanently. Disabling notifications can be useful when you need to focus on a particular task or when you don't want to be distracted while on something like a video conference call. This tutorial will show you how to turn off notifications on your Mac.
Temporarily Turn Off Notifications on Your Mac
Your Mac provides a quick and easy way to temporarily turn off notifications. From the menu bar, click the Notifications menu and then select Do Not Disturb, as shown below.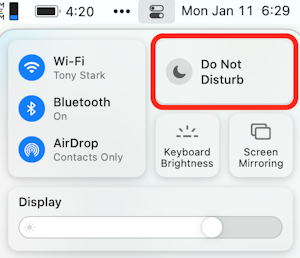 The notification scheduling settings allow you to disable notifications for one hour or until the evening, as shown below.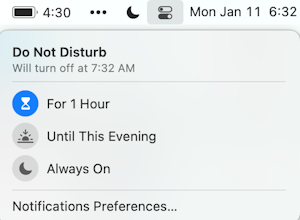 After you select a setting, the notifications on your Mac will be disabled for the amount of time you specified.
Turn Off Notifications Using System Preferences
If you need more control over notifications, you can open the Notifications System Preferences. Here's how to do it:
From the Apple menu, select System Preferences.

Click Notifications.

Use the settings to turn off notifications according to a schedule or conditions you specify.
Turn Off Notifications for Mac Apps
You can also use the Notifications System Preferences to turn off notifications for an individual application. In the System Preferences window, select an application from the sidebar, as shown below.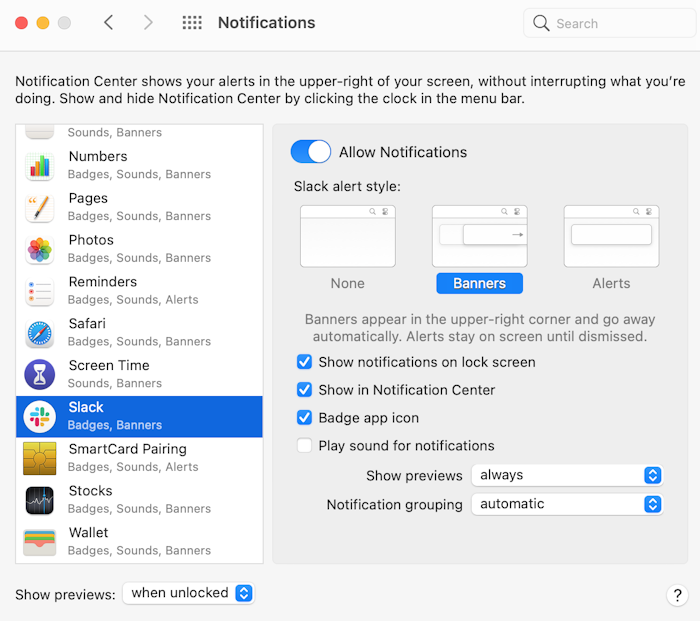 You can use the settings to customize the notifications for the selected application.
Related Articles
Subscribe to our email newsletter
Sign up and get Macinstruct's tutorials delivered to your inbox. No spam, promise!