I use iTunes Match and I love it. Being able to stream and download all of my music to an iPhone over a wireless or cellular connection is priceless. But there is one time when I don't want to use iTunes Match at all: when I'm using my iPhone in airplane mode or when I'm in an area with no cellular or wireless connectivity.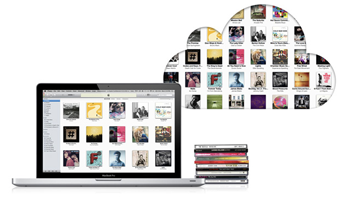 That's because iTunes Match displays all of my music in one big list, and I can't tell which music is downloaded to my iPhone - that's the music I can play without network connectivity - and which music that is currently stored in iCloud - that's the music I can't play without network connectivity. The distinction matters, because without a network connection, I'd just have to "hunt and peck" to find the music that I've already downloaded to my phone.
Fortunately, there's a way to display only downloaded music on your iPhone. All you have to do is turn off a preference in iOS settings. Here's how to show only the downloaded music on your iPhone:
From the iPhone's home screen, tap Settings.

Tap Music.

Move the Show All Music slider to the Off position, as shown below.

That's it! Now you can browse your music library on your iPhone and rest assured that what you're seeing is what you can play. Once you've restored network connectivity, just reenable that setting to start seeing all of your music again.


Meet Your Macinstructor
Matt Cone, the author of Master Your Mac, has been a Mac user for over 20 years. A former ghost writer for some of Apple's most notable instructors, Cone founded Macinstruct in 1999, a site with OS X tutorials that boasts hundreds of thousands of unique visitors per month. You can email him at: [email protected].