How to Locate Your iPad on a Map
Matt Cone October 31, 2021 Tutorials iPad
---
Did you lose your iPad? If you enabled Find My iPad, there's no need to worry. As long as the iPad is turned on and connected to a cellular or wireless network, you can access a map that pinpoints its exact location. This should be the primary tool in your recovery arsenal, whether you left your iPad under a couch cushion or on a table at the neighborhood cafe.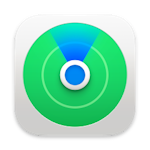 Here's how to locate your iPad on a map:
Make sure that you've enabled Find My iPad.

Using another Apple device, open the Find My application. Or you can log in to the iCloud website.

Select your iPad from the list of devices on the sidebar. Your iPad's location will appear on the map, as shown below.
You'll probably notice that the geographic location on the map is not completely accurate, especially if the iPad is only connected to a wireless network. But hey, it's better than nothing, right? And it should give you a rough idea of the iPad's location (e.g., the iPad is in my house and not the cafe).
Related Articles
Subscribe to our email newsletter
Sign up and get Macinstruct's tutorials delivered to your inbox. No spam, promise!