How to Share Your iPad's Location
Matt Cone March 5, 2022 Tutorials iPad
---
You own an iPad and you need to let someone know where you are. What do you do? Using built-in features on your iPad, you can share your location with family and friends. The Find My app on your iPad allows you to share your iPad's location with anyone, whether you have previously shared your location with them or not.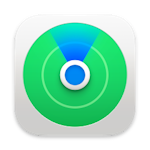 Here's how to share your iPad's location with family and friends:
From the iPad's home screen, tap the Find My app icon.

Tap People, as shown below.

Tap the +, as shown above.

Tap Share My Location.

Enter the name or phone number of the family member or friend you want to share your location with.

Tap Send.
That's it! You've successfully shared your iPads's location with your family and friends. Now your family and friends will know where to find you and your iPad.
Related Articles
Subscribe to our email newsletter
Sign up and get Macinstruct's tutorials delivered to your inbox. No spam, promise!